What would have been the 1st debate (planned by the Paris Chamber of Commerce) was cancelled because both Liberal and Conservative candidates declined to attend. Thus the Rogers/Brantford Chamber of Commerce debate was the first. The
Here's one small clip from the second 2019 Brantford Brant All Candidate Meeting, last week's excellent "Women Inspiring Women, Women's Institute Branch" event.
YouTube: Bob Jonkman on Internet Access ~ Women Inspiring Women WI All Candidates Soundbite
The third and Brantford-Brant Debate of the 2019 election will take place at 7pm this evening.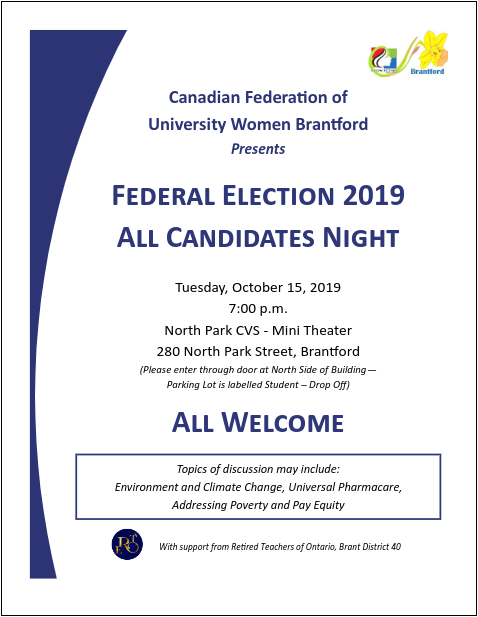 I hope to see you there!
Though the final week of the 2019 campaign, we plan to publish more videos. Subscribe to this blog, or my YouTube Channel to be sure not to miss any of it!