The office isn't quite ready yet, but the WRGreens are holding a party anyway!
Please join me, the candidates from the other Waterloo Region ridings, the volunteer office staff, supporters, friends and family as we celebrate the opening of our campaign office.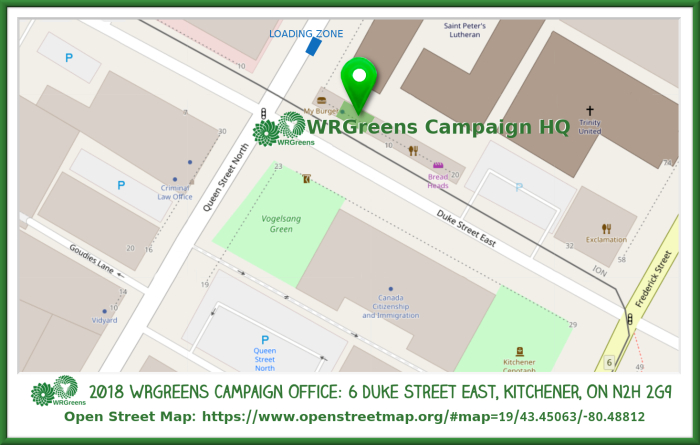 What: WRGreens Campaign Office Opening Party!
When: Sunday, 13 May 2018 from 7:00pm to 9:00pm
Where: 6 Duke Street East, Kitchener, Ontario Map
There will be pizza and snacks; if you can, bring something to share!
The office is not fully furnished, so you may want to bring a lawn chair. And if you have some spare office furnishings, loans and donations are gratefully appreciated. The WRGreens blog has a list of needed items: WRGreens 2018 Campaign Office: OPEN HOUSE
See you tonight!
–Bob.