Every candidate from every party needs to get 100 verified signatures from qualified voters in their riding before Elections Canada will add their name to the ballot. This isn't an endorsement, it tells Elections Canada the candidate is a real person, and a hundred other real people are okay with their name appearing on the ballot.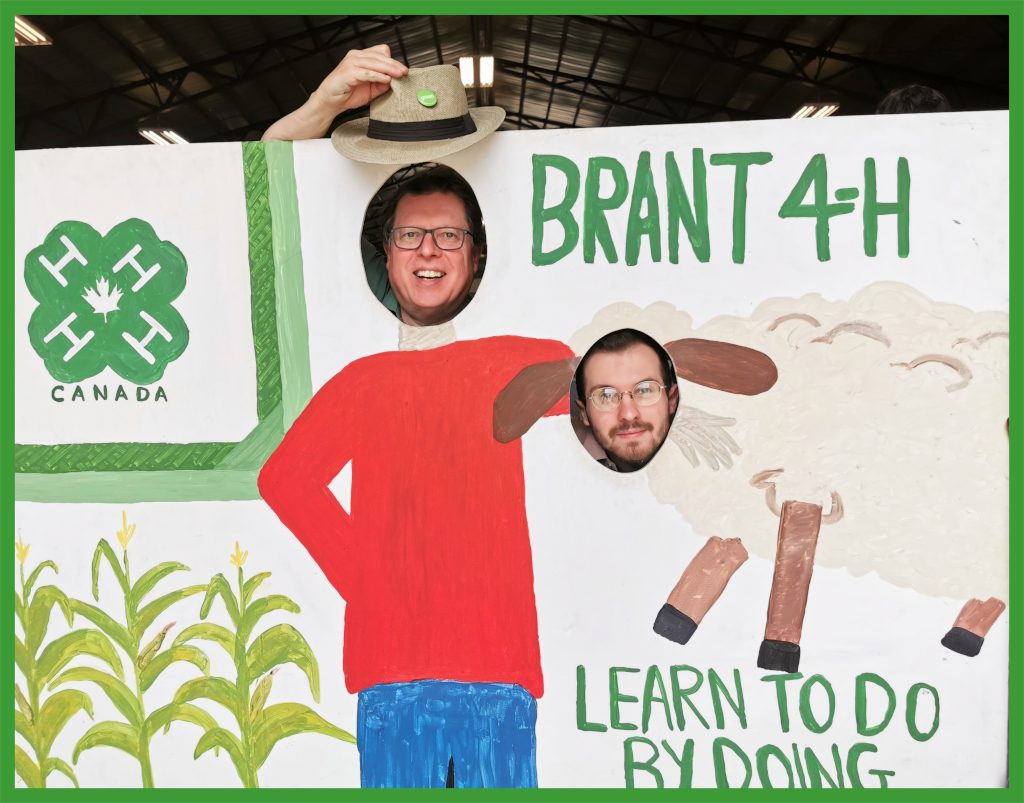 Paris hosts a real country fair, put on every year by the Paris Agricultural society.  There are information events. and many competitions.  People can enter their produce, artwork, farm animals and even their babies into competitions to see how they stack up.
2019 was the 161st Paris Fair.  The midway was enormous (but so were the exhibit halls).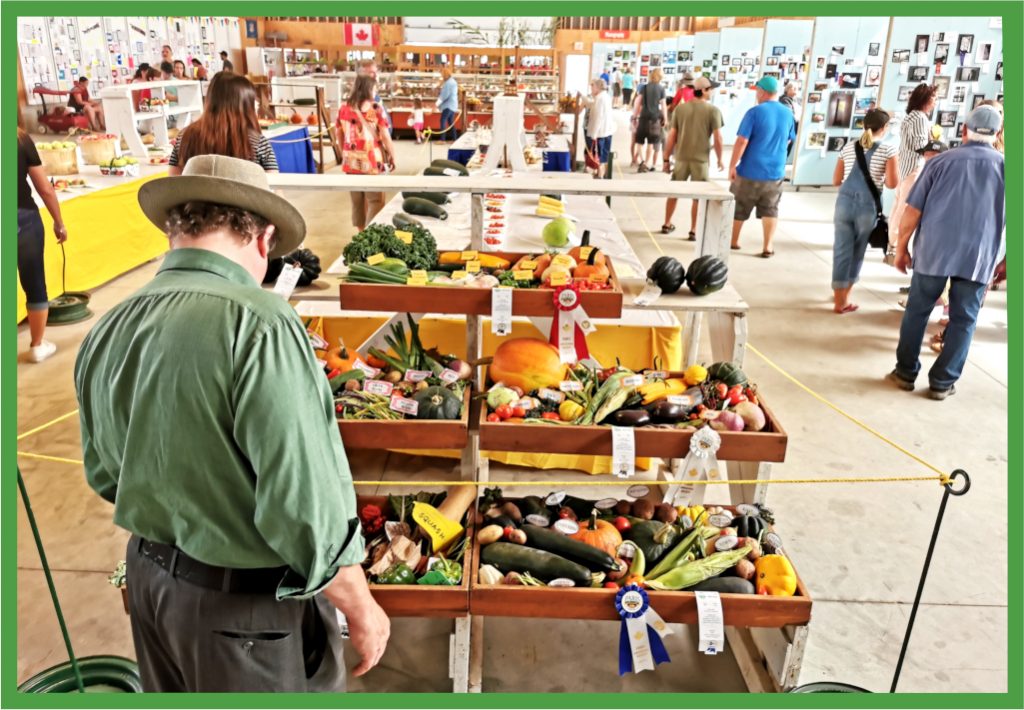 There was an entire photo exhibit devoted to the colour green.
The Brant Greens booth at the 2019 Paris Fair was very successful.  People choose the photo they want to be part of, maybe with their favourite cartoon character or in a place they want to visit.  Then our photographers help them pose in front of the Green Screen so their image can be added to the photograph of their choice.
Over the 5 days we estimate kids of all ages made well over a thousand buttons (we ran out!)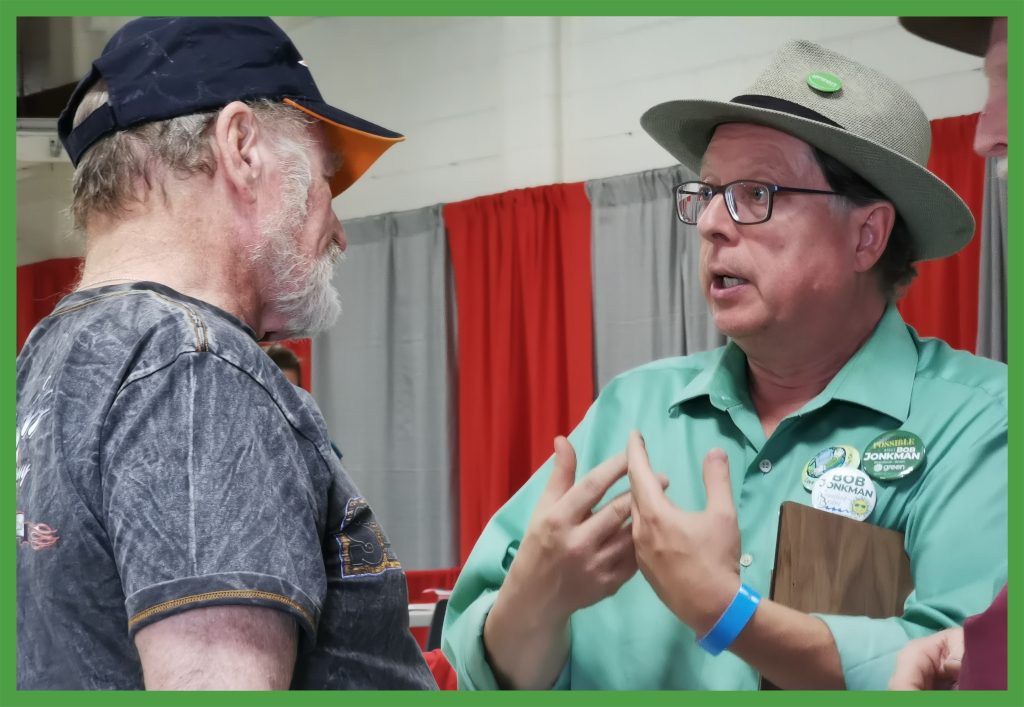 Bob got a chance to meet with a lot of people to discuss green issues in the lead up to the election.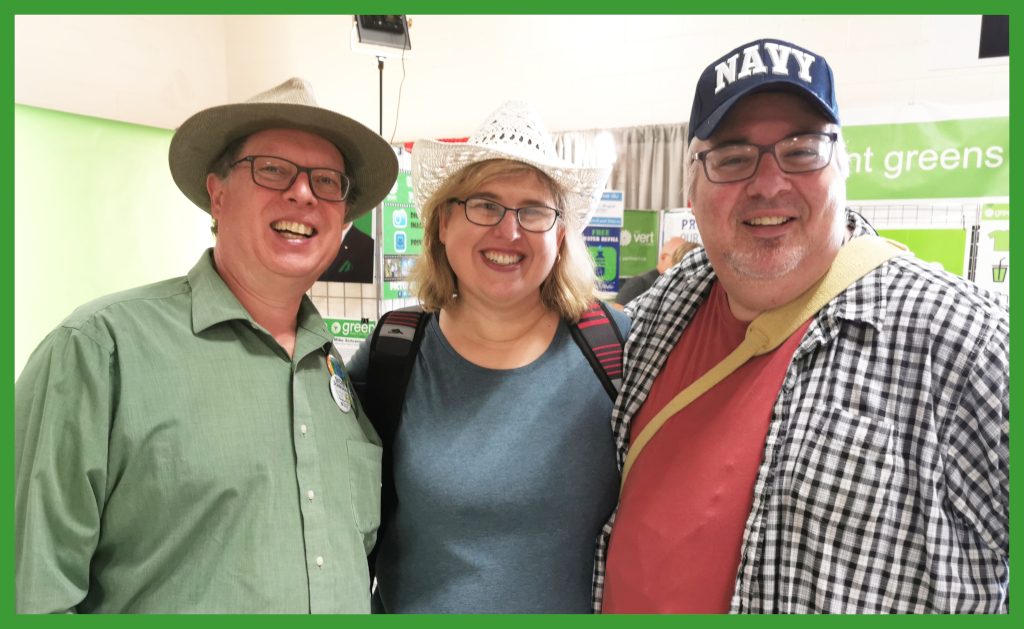 And we signed up some new volunteers.
We were surprised to discover the Brantford-Brant Liberals still don't have a candidate.  Ours were the only political parties at the Fair.
Cambridge Green Party candidate Michele Braniff joined us at the Paris Fair and invited us to join her at the Cambridge Fair… and we did!  It's always great fun.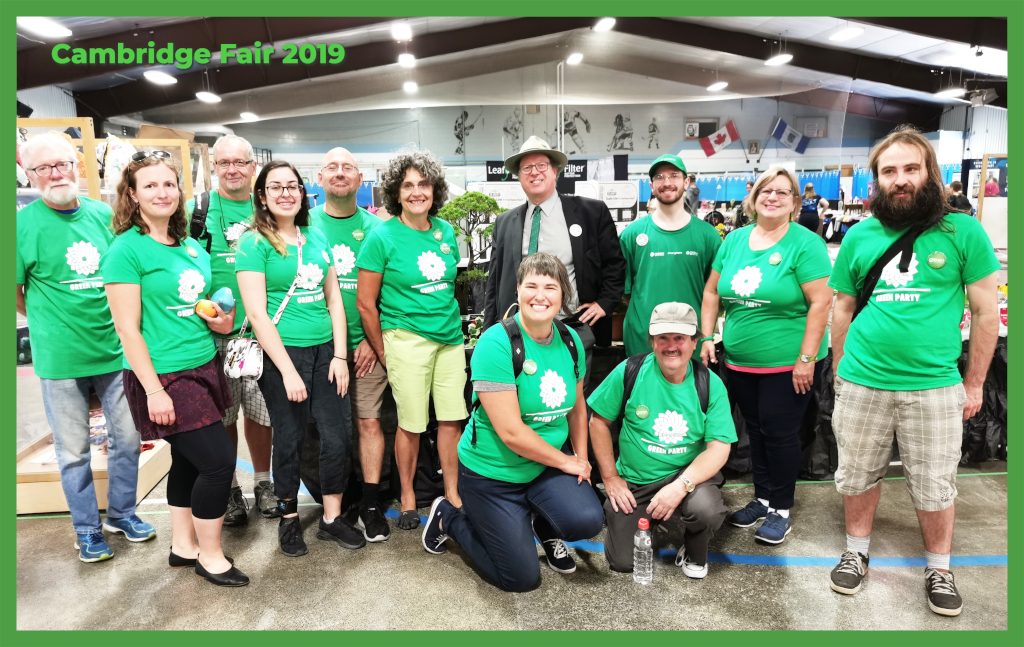 We're fortunate that Fall Fairs continue to thrive as an important part of Southern Ontario culture.