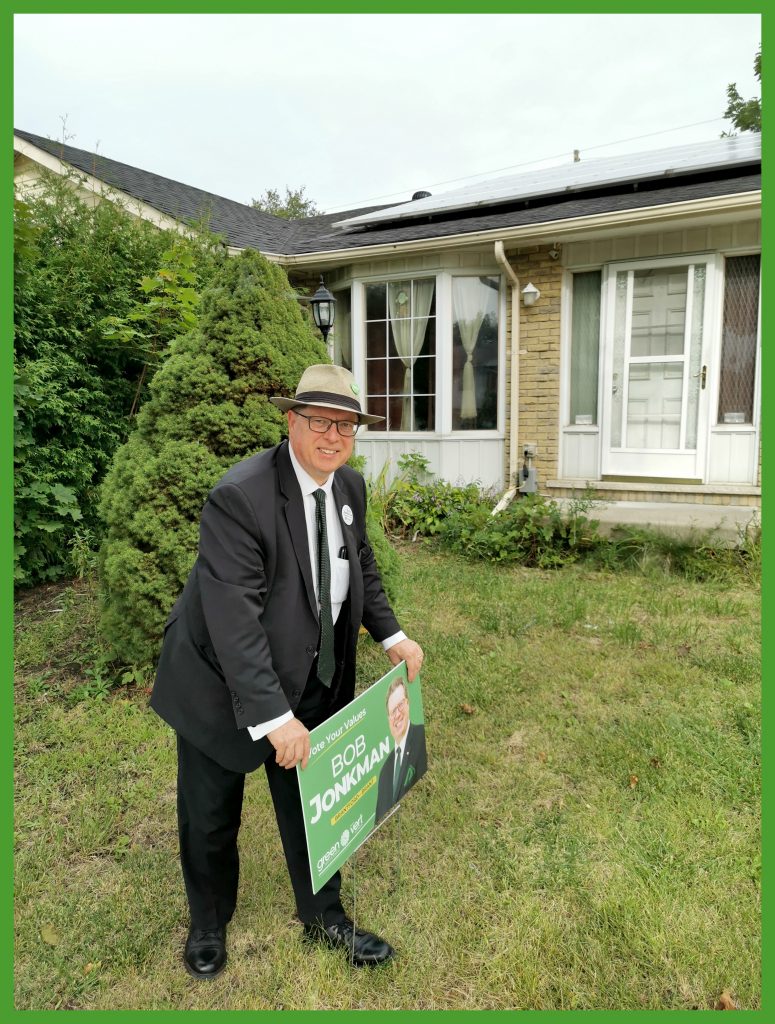 Every candidate knows the importance of election signs. When people put up a candidate's sign in their yard, they are endorsing that candidate's campaign and signalling their support to their neighbors.
It's not going to surprise anyone to learn Green Party candidates are extremely conscious of the plastic in election signs.
The first time I threw my hat in the electoral ring, bag signs seem like a good idea, not just because they're more economical, but because they use far less plastic than the ubiquitous coroplast signs.
But by talking to people who had used bag signs I learned that exposure to the elements made them look pretty broken down by the end of a campaign, and worse, they're not much good for anything beyond recycling.
Coroplast signs are much sturdier, and can be reused in future campaigns when the same candidate runs in a future election.   They can be recycled as well, but we've put so much stick into recycling (and are just now learning how much of it is recycling theatre), and almost no thought into reuse and repurposing, which is far better than recycling.
These signs can also be repurposed; a coat or two of latex paint transforms them into a clean slate that can be used to make a sign advertising your garage sale or to carry in a protest march.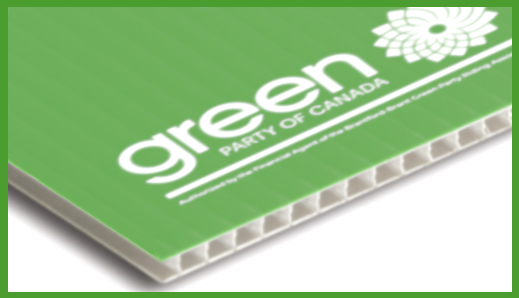 One reason for its sturdiness is that Coroplast is a kind of plastic modeled on corrugated cardboard.  The air channels between the front and back faces of the sign allows these signs to function as an insulating material.
My creative and talented friend Temara Brown discovered used election signs (usually available for no charge) can make an excellent replacement for expensive sheets of new coroplast available for purchase from a building centre.
Election signs can be put to work as a variety of building materials.  They formed the walls, floor and ceiling in her mini portable chicken coop (left), as well as insulating material in many other projects.
Part of the problem of reuse is getting the repurposed materials to people who could make use of it. When we lived in Brampton there was an area at the dump where people could bring half cans of paint & other reusable items, and anyone could take what ever it was they wanted or needed gratis.

Some candidates have applied outside-the-box thinking to the problem.  Green Party Candidate Tom Cull in London-Fanshawe is taking sustainable election signs to a whole new level by using paper leaf bags instead of plastic.  I think this is an excellent idea, but I'm a little concerned about how they'll fare in the torrential downpours we seem to get every time it rains.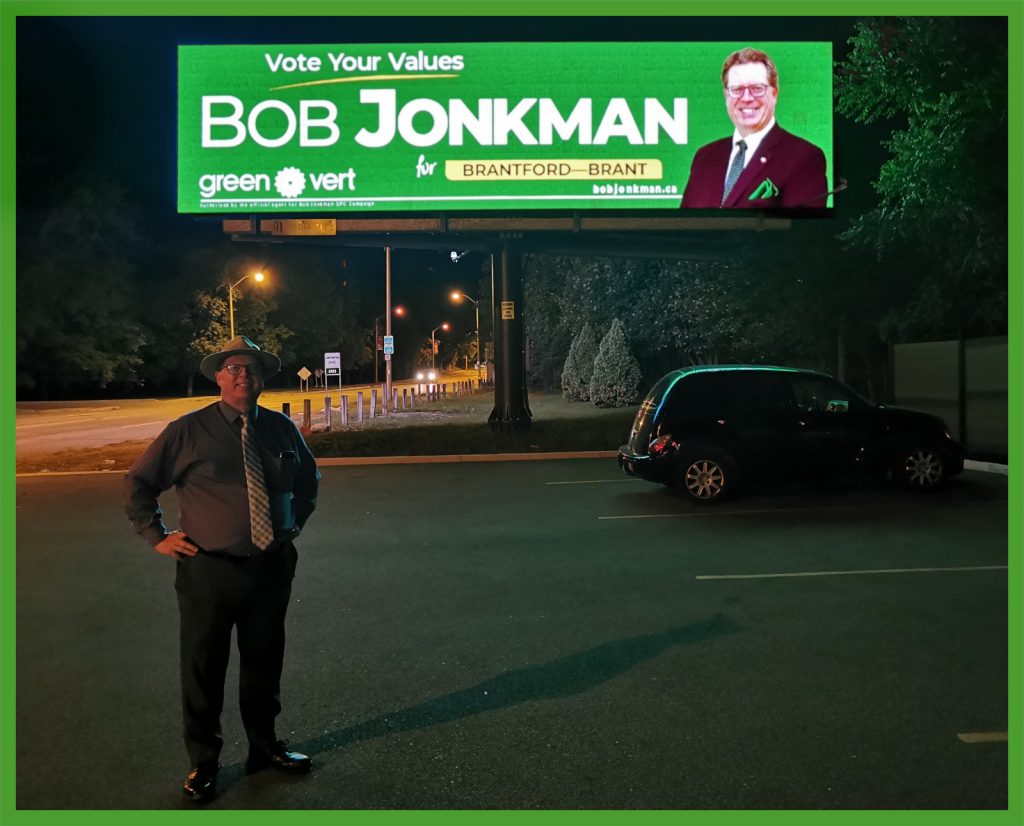 Although we are going ahead with coroplast yard signs this year in Brantford—Brant, we're re-covering some of my old signs with this campaign's message, and my campaign team has also opted to give digital billboards a try.  And after election's end, these ephemeral digital signs will disappear without leaving behind any plastic waste.
Repurposed for building sign photos © by Temara Brown, used with permission.