Cynthia Trentelman
(Mississauga-Lakeshore)
October 12, 2019 at Noon
Super Saturday
Come join Cynthia, Bob Jonkman (Brantford-Brant) and Dan Turcotte (Don Valley East) for a fun day of sign waving, door knocking and yummy treats.
When: Saturday, October 12, 2019 @ 12:00noon
Where: Lincoln Hollow, next to the Sheridan Centre on Erin Mills Parkway & Lincoln Greenway Map
What to bring: Water bottle, warm coat, and your good cheer!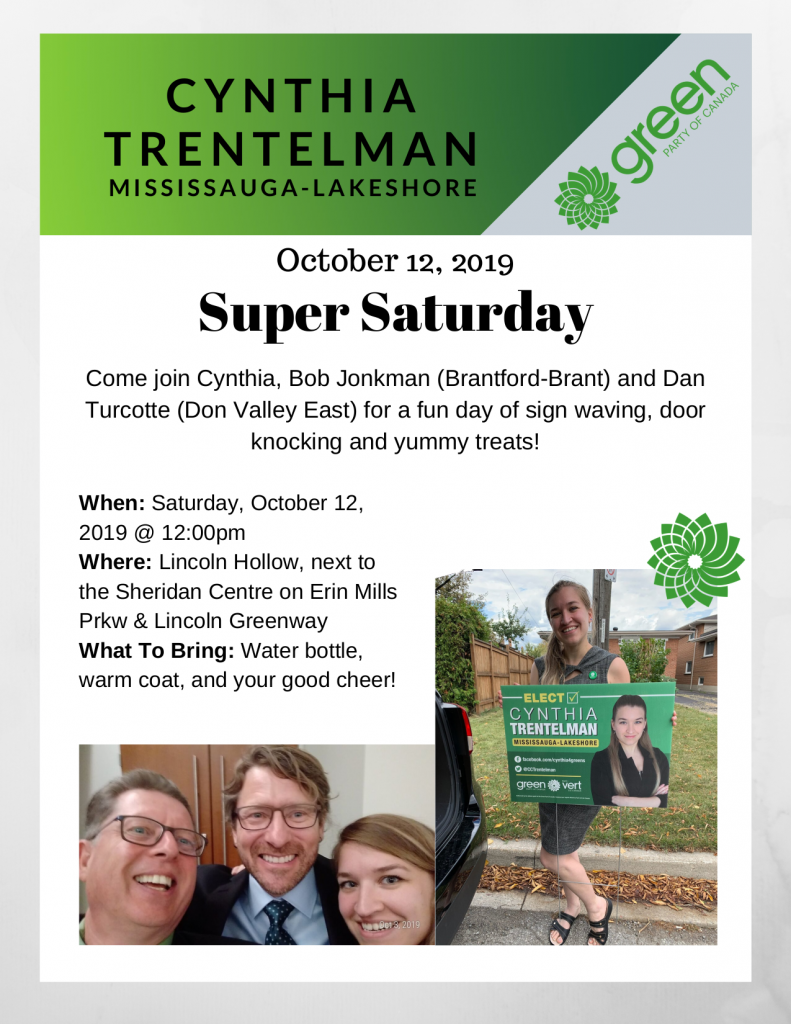 Print this poster, put it up!