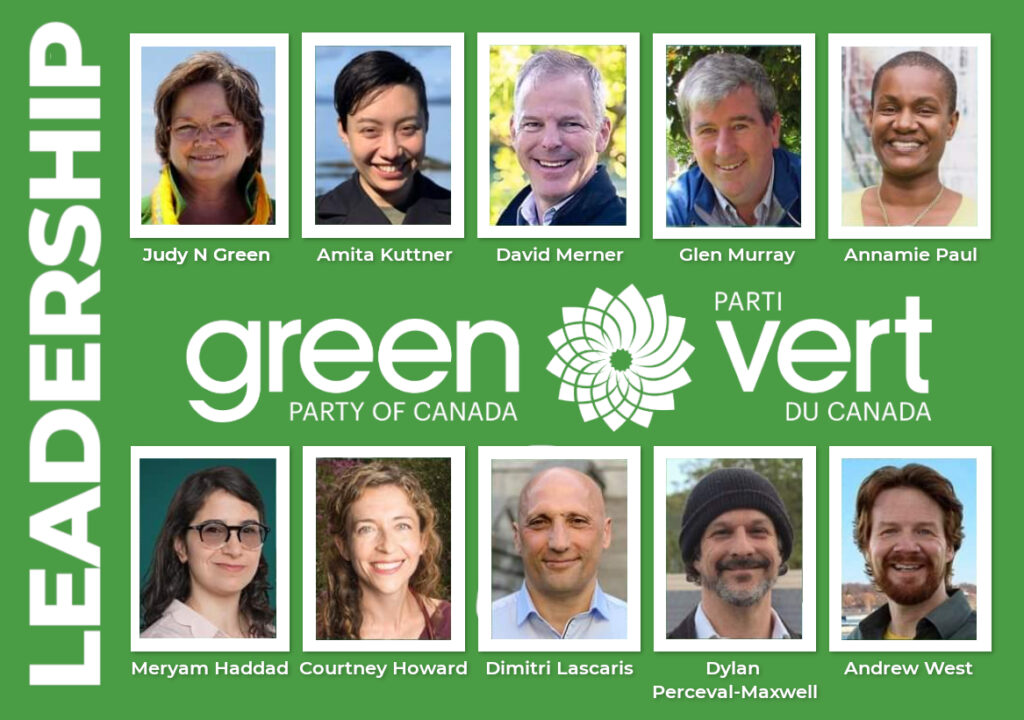 When Elizabeth May stepped down as leader, it triggered a Green Party of Canada Leadership Contest.  When the dust settled there were 10 excellent Candidates:
1st Debate: Fair Vote Canada presents the Green Leadership Debate on Democracy
2nd Debate: The Agenda with Steve Paikin​ presents Who Will Lead the Federal Green Party?


The first half of the Green Party Debate will air on The Agenda on TVO tonight, June 23rd, 2020, and the second part will run tomorrow night, June 24th, 2020.
---
UPDATE: Dylan Perceval-Maxwell is no longer a leadership candidate.