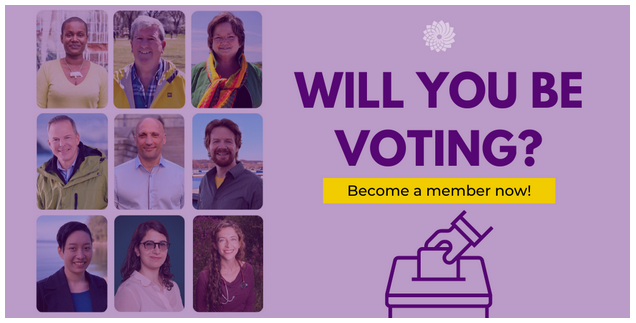 The Green Party of Canada isn't quite like any other Canadian political party.  Which is why our Green Party leaders are not like other party leaders.
The GPC is a truly grass root party: our policy is developed by the membership.  Green Party members are united by six core values, and these values have shaped party policy.   Our party leader isn't the boss who tells us what to do: our leader is the spokesperson who shares our vision and our policies with Canadians.
In the past, defenders of the status quo have dismissed Green ideas as impractical or unrealistic.  But in the midst of the COVID-19 Pandemic, suddenly the GPC Guaranteed Livable Income policy has been piloted by CERB, the Canadian Emergency Response Benefit.  And Canadians can see this makes sense.
The world is changing, and Green Voices are being heard.  This means we need to be sure to choose the best all around candidate to lead the way forward for Greens.  We are fortunate to have 9 excellent candidates to choose from.
If you are not yet a member, but are interested in Green Policy, maybe its time you joined.  If you become a member September 3rd, 2020, you will have the opportunity to help decide who will lead the Greens through this critical time.