When:
19 October 2019 @ 4:00 pm – 6:00 pm
2019-10-19T16:00:00-04:00
2019-10-19T18:00:00-04:00
Where:
George Campbell Park
5 Spalding Drive, Brantford, Ontario
Canada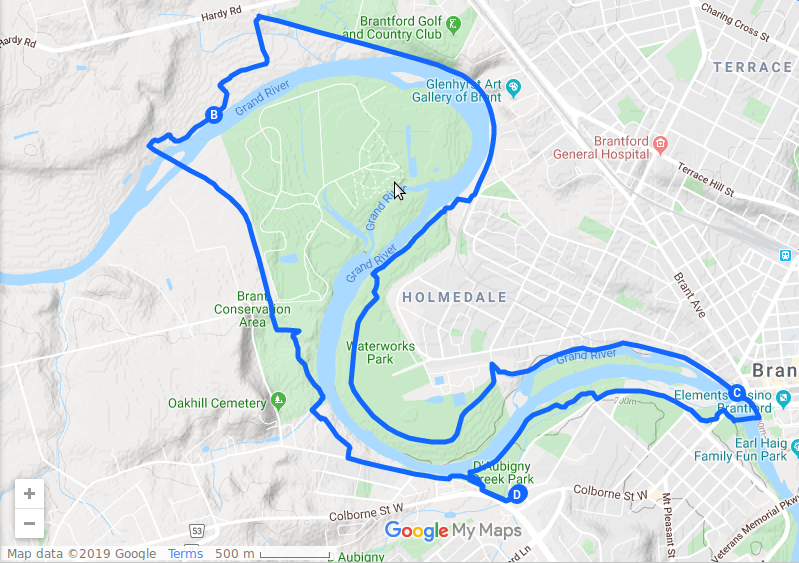 Let's go Biking With The Candidate!
We'll take a ride around the Grand, starting at George Campbell Park at 4:00pm, west to the SCJT trail, north along the river to Colborne Street, then back to George Campbell Park along the TH&B trail south of the river.
I estimate it at about 15km, done in a leisurely 90 minutes, finished by 6:00pm. Temperature is expected to be 15C, so a light jacket may be called for.
Bring a water bottle, bike helmet, and your bike (of course). We'll meet in the parking lot just south of George Cambell Park at 5 Spalding Drive.