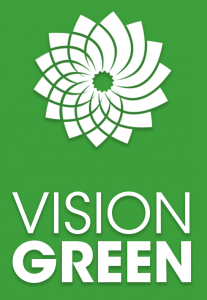 Received an e-mail from a constituent in Kitchener-Conestoga asking about the Green Party's policies on Tax-Free Savings Accounts and student loans:
For the first time ever I'm considering casting my vote for the Green Party this October. While I'm not yet sold on all of the proposals put forth by the Green Party in certain areas, I would like to know the Green Party's position on the Tax-Free Savings Accounts (TFSAs) that were introduced by the Harper government. As a millennial, I'm facing many of the economic challenges facing this demographic at large. As a result, I view TFSAs as a great way to save for things like purchasing a house, investing in my own retirement etc. I know that the Liberals and the NDP do not view TFSAs too favourably. What is the Green Party's position?

In addition, do the Greens have any proposals regarding student loans, and more specifically, those who already have student loans?

Thank you for your time!
Thank you for considering the Green Party!
Tax-free savings accounts are an easy and effective way for Canadians to save money. At low levels they benefit everyone across the economic spectrum, but as the contribution limits increase, they disadvantage lower-income Canadians who simply don't have the money to contribute. For that reason the Greens are in favour of keeping the current limit of $5500.
As for student loans, the Green Party wants to implement a new system that does not charge interest on student loans, but instead has a one-time charge. Repayment would be based on a small, progressive percentage of annual income, and repayments would not start until a certain income level (greater than that required by today's student loans). Existing student loans would be immediately transferred to the new system, providing the greatest benefit to those with the lowest incomes today.
Of course, the main Green Party economic platform is the Guaranteed Liveable Income, a payment to all Canadians through the tax system. This would supplement the existing CPP, EI and other social benefits, and would be coordinated with the provinces through the Council of Canadian Governments. A similar program called Mincome was successfully run in Manitoba in the 1970s, and GLI has been proposed by many leading economists.
Thanks again for your interest, and let me know if you have further questions.
–Bob.