Watch the complete CPAC video of the Press Conference

Deputy GPC Leader Daniel Green (Outremont GPC candidate) , GPC MP Paul Manly, (Nanaimo-Ladysmith),
John Kidder (Mission—Matsqui—Fraser Canyon GPC candidate),  GPC MP Elizabeth May (Saanich—Gulf Islands),
GPC MP Jenica Atwin (Fredericton), and Interim GPC Leader Jo-Ann Roberts (Halifax GPC candidate).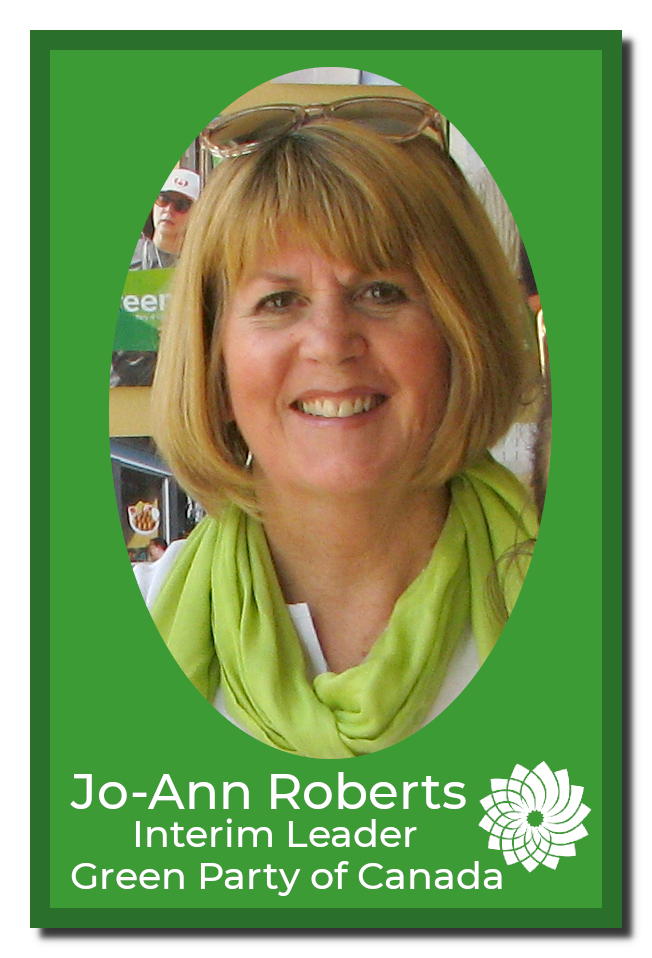 "I've always kept my word and I've never lied, and I think that's important."
— Elizabeth May    
Elizabeth May stepped down as leader of the Green Party of Canada, effective Monday November 4th, 2019.  She will continue her important climate action work as an MP within Parliament.
Green Party of Canada Deputy Leader Jo-Ann Roberts has graciously accepted the appointment as the Interim GPC Leader who will oversee the Leadership process.
The GPC Leadership Convention will be held on October 2, 3 and 4th, 2019, at a convention in Charlottetown, P.E.I.