On Tuesday — the day after the federal election — the Impact Assessment Agency of Canada invited the public, and specifically Indigenous groups, to provide feedback on a controversial 780-kilometre natural gas pipeline between northeastern Ontario and Quebec's Saguenay region.

The Gazoduq pipeline is a key element of a $14-billion mega-project that intends to provide a permanent path for natural gas exploited in the West to be exported in the East.

—You have three weeks to weigh in on a proposed gas pipeline
National Observer, October 23rd.
Pipelines?  But It's 2019!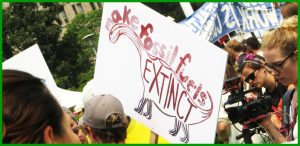 Perhaps because they don't want to see the project overturned due to insufficient consultation, the  deadline was  extended to November 22, 2019.  That gives us all an opportunity to comment.  Here are the 495 comments so far.  The more comments they get, the better.
https://iaac-aeic.gc.ca/050/evaluations/proj/80264?culture=en-CA
If you care about the climate, just say no!  (Or non!)
Just Say NO to the Gazoduq Pipeline!
---
What's it all about?
Fracked Alberta "Natural Gas" brought east through the TC Energy Pipeline (formerly known as TransCanada), will be diverted into the brand new Five Billion Dollar Gazoduc Pipeline at Kirkland Lake, Ontario.
The Gazoduc Pipeline would carry 1.8 billion cubic feet of natural gas per day to its customer, the planned GNL Québec Nine Billion Dollar Énergie Saguenay facility which will liquify the fossil fuel. The resulting LNG will be loaded onto massive tankers that sail through the Saguenay Fjord to the St Lawrence River enroute to hypothetical overseas markets.

The proposed 780-kilometre underground pipeline would pass near or through Indigenous territories as it carries the fossil fuel across forests, ecologically sensitive wetlands and protected provincial areas.
Promises, Promises
The Gazoduq project promises to take into account the habitats and species "likely to be designated as threatened or vulnerable."
Which sounds good until you consider this is not a promise to do no harm.   This project will introduce enormous tankers quadruple the size of the largest vessels currently using the Fjord (for whale watching).
These tankers will be sailing through the Saguenay-St. Lawrence Marine Park, which was established to protect marine life, including the endangered beluga whale population.
The Gazoduq project promises to "set a new benchmark in the LNG industry for environmental performance."
Which really only means it has to be less invasive than previous LNG projects.  The idea here is that the Quebec hydro electricity they expect to use to liquify the fracked natural gas won't be as nad as burning natural gas to liquify it.
Even assuming this pipeline never suffers an explosion, the environmental impact of leaked or vented methane alone will contribute significantly to the GHG emissions released within Canada.
Never mind that the LNG this project produces will be burnt.  Just not here.
It doesn't matter where in the world we are adding GHGs, they all go into the same atmosphere. And let's not forget that shipping a cargoes of fracked LNG across the ocean itself generates GHGs.

The Gazoduq project promises it "will help reduce global greenhouse gas (GHG) emissions."
Funny claim to make about an industry that exists to increase our use of fossil fuels.  It seems to be based on the unproven assumption the fracked gas shipped to other parts of the world will displace coal and fuel oil.
Even if you believe these companies will try to do this, what happens when coal and fuel oil generated electricity has been eliminated?  Pipelines are expected to last at least 50 years.  Does anyone believe it will close its doors and go home? Especially if it's only been operating for a decade or two.
The Gazoduq project promises it has "low potential for social and environmental impacts."
Like "two scoops of raisins," "low potential" could mean anything.
The construction alone will have an impact, with the introduction of problematic "man camps" as it travels near and through the territory of dozens of First Nations.
Economists don't think much of the pipeline project's promise of jobs.  Adding insult to injury:
Remarkably, the project will be eligible for Hydro-Quebec's electricity rebate, amounting to an indirect subsidy of at least $43 million over six years. This is $7 million more than the $36 million that Gazoduq intends to donate, over the project lifespan, to communities in Quebec and Ontario affected by the pipeline.

—An open letter on GNL Québec: A pipe dream of another Québec pipeline
The Gazoduq project promises that:
"Natural gas is not like oil. Lighter than air, it rises and then quickly disperses in the atmosphere without leaving a trace."
Without a trace?
Tell that to the climate.

---
[Guest Post by Laurel L. Russwurm, reprinted from Whoa!Canada]
Image Credits:
Public Domain image "Saguenay Mountain Fjord" by cleprovost
Gazoduq Map:
based on Quebec province transportation and cities map by Eric Gaba released under a Creative Commons Attribution Sharalike 4.0 International License 
and
Saguenay–St. Lawrence Marine Park by by Parcs Canada
and
Laughing Beluga by Steve Snodgrass released under s Creative Commons Attribution 2.0 License